Novel Writing Workshop with
Lindsey Leavitt, Emily Wing Smith and Brodi Ashton
September 15, 9-5 pm
Library in the Park
Cedar City, Utah
Learn about:
*hooking readers with your first page.
*the publication process.
*creating a unique voice.
*worldbuilding and setting.
*creating characters who come alive.
*crafting a unique voice.
Faculty:
Lindsey Leavitt is the author of the Princess for Hire trilogy (Hyperion), Sean Griswold's Head (Bloomsbury) and Going Vintage (Bloomsbury-March 2013). She is a former elementary school teacher and now mother of three girls.
lindseyleavitt.com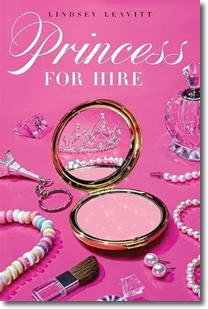 Emily Wing Smith is the author of the YA novels THE WAY HE LIVED (Flux) and BACK WHEN YOU WERE EASIER TO LOVE (Dutton). She has a BA in English from BYU and an MFA in Writing for Children from Vermont College.
www.emilywingsmith.com/
Brodi Ashton is the author of the Young Adult fantasy novels Everneath (Balzar & Bray) and Everbound (Balzer & Bray-January 2013). She received a bachelor's degree in journalism from the University of Utah and a master's degree in international relations from the London School of Economics.
www.brodisashton.blogspot.com.
Bring:
First page of your manuscript
Synopsis of your novel (250 word limit)
Schedule:
(subject to change)
9:00-9:50-Lindsey, Emily & Brodi Share Their Publishing Journeys
10:00-12:00-First Page Panel Critique
12:00-1:00-Lunch & writing chatter at The Pastry Pub at your own expense
Mini-Classes:
1:00-1:30-Creating Characters That Come Alive with Lindsey Leavitt
1:40-2:10-Finding Your Novel's Voice with Emily Wing Smith
2:20-2:50-Worldbuilding & Setting with Brodi Ashton
3:00-4:00-One-on-one Synopsis Critiques with either Lindsey, Emily or Brodi
4:00-5:00- The Authors Speak About Their Writing Process and Q & A
Register soon, as space is limited. Your spot cannot be confirmed until payment is received.
Tuition: $55, before September 1st, Late Tuition:$65
To register email Erin at erinshakespear@bresnan.net. If you have any questions email or call Erin at 435-559-3079.
Alright, people. This is going to be so awesome! If you have any way of getting to this, you should.
You *do not* want to miss catching these chickadees in action!