See how I tied this post into writing? Heh heh. I'm so clever.
Wow. Cereal has gotten expensive, right? I guess I wasn't paying attention or something. Because it feels like it jumped in price while my back was turned.
So, I think we need to eat more oatmeal.
This morning we tried this....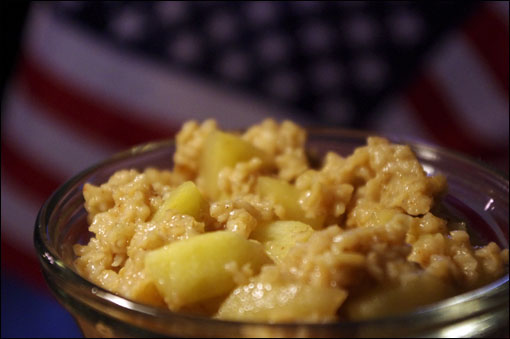 As American as Apple Pie Oatmeal
from the
Mr. Breakfast site
. It was fast and easy and
most
of my kids liked it. And since I was up late trying to figure out some things on for my first chapter, it was a great easy recipe to whip up for my troupe in the morning.
Maybe you're wondering why I'm working on the first chapter instead of simply Finishing. The. Book. I won a critique from a giveaway the
Swagger Writers
were doing. Yay! It's with author
Kristin Nitz
. I need some new eyes to check it out, so this is great.
Alright, it's time to start running around.